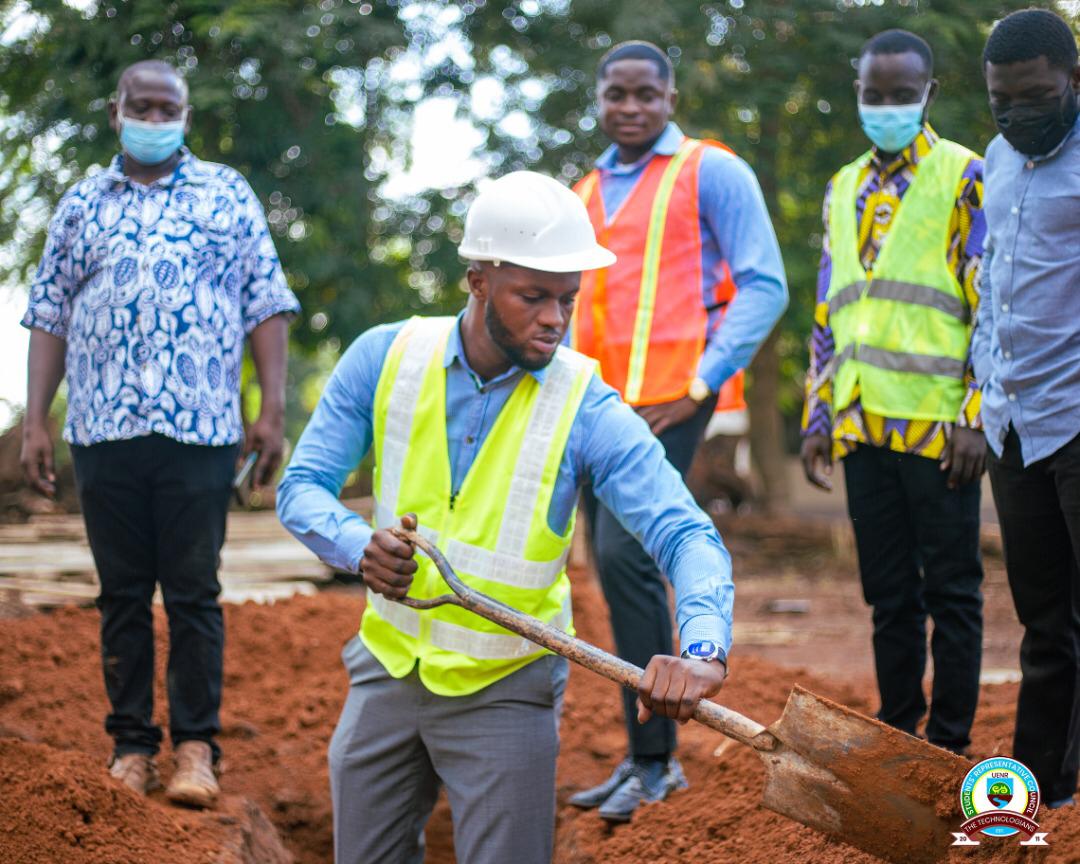 The Wiafe Richard led administration had taken cognizance of the inadequate number of washrooms on the university campus and the inconveniences this facilities gap created for students on campus. We noticed the discomfort students had to go through when they needed to use a washroom. There were innumerable instances where students complained to the SRC that they had to move from campus to the GetFund Hostel in order to use a washroom.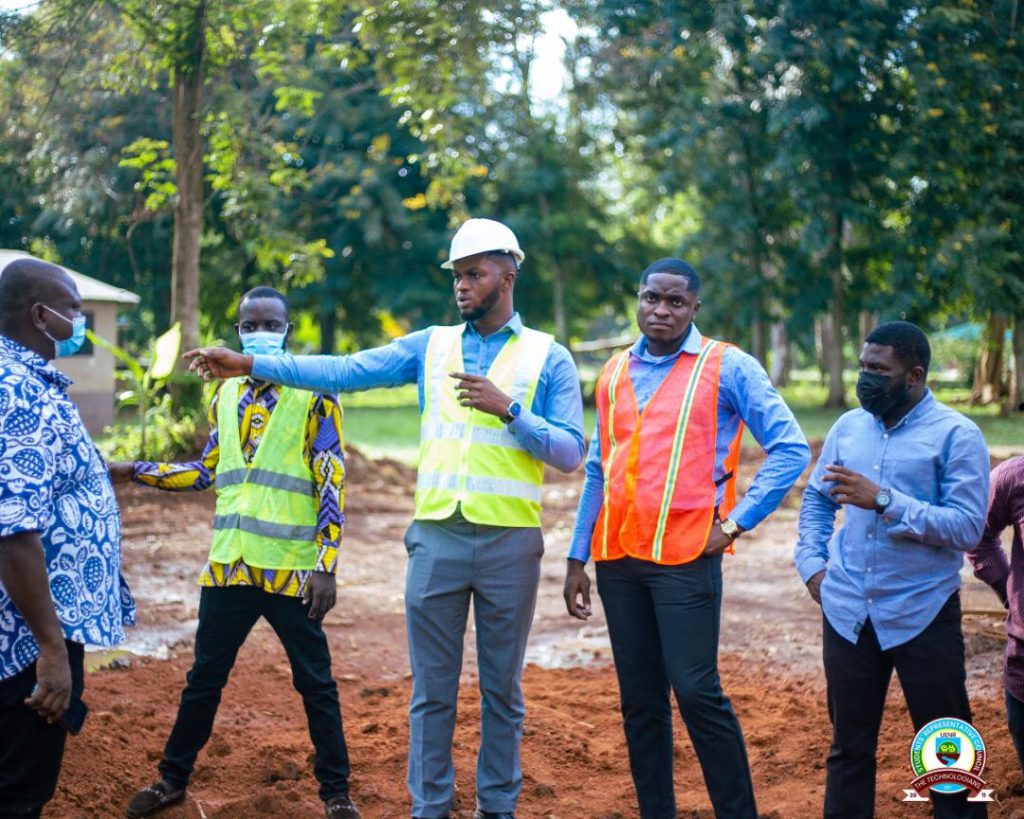 In line with our commitment to resolve all issues of concern to students, the SRC decided to  embark on an imperative project to construct fully furnished washrooms at vantage points on campus for the students of UENR.
Last week, the SRC President together with some SRC executives duly cut sod for the washroom project around the new pavilions. The timeline for this project to be executed is 3 weeks.  The works directorate informs that the new pavilion which is intended for a three storey building will be unroofed and continued.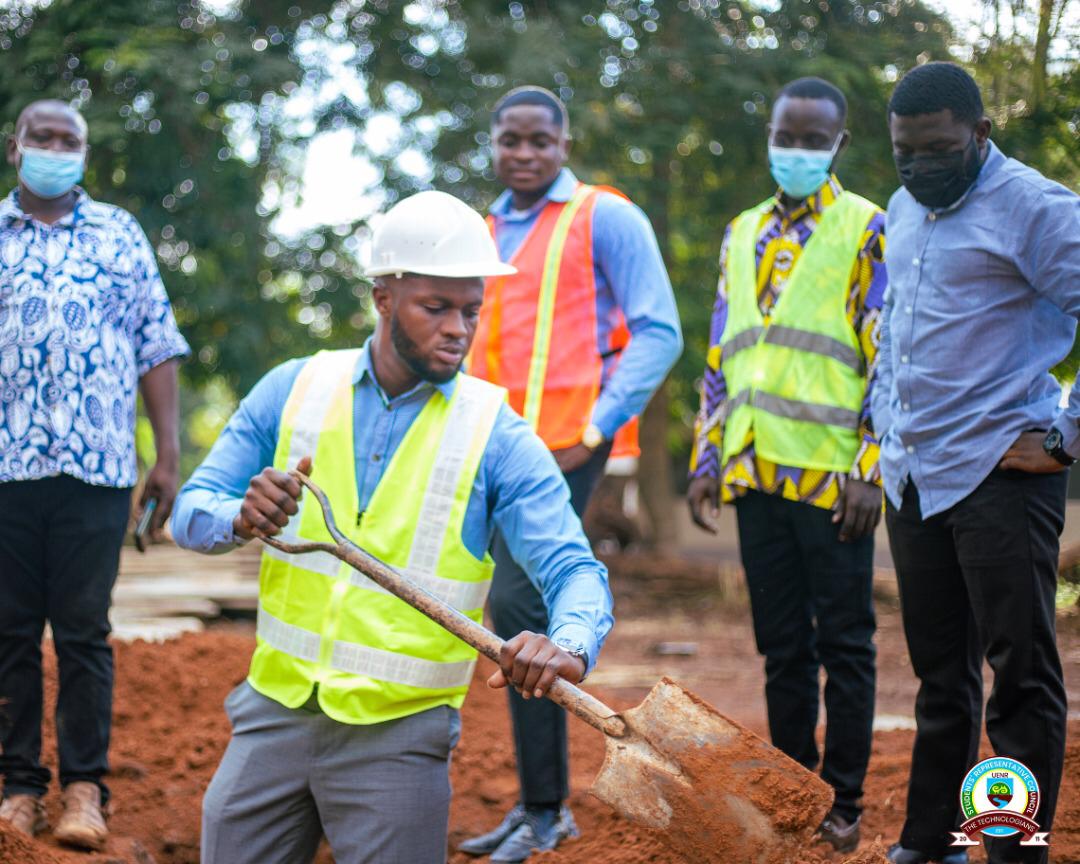 It's our hope that after this project is completed adequate washrooms will be easily accessible by  students and the trouble students go through when in dire need of such a facility will come to an end.
The Wiafe Richard led administration is unwaveringly resolved to do more for the students of UENR on whose ticket we serve.
*#YoursInStudentService*
*#AWorkingSRC*