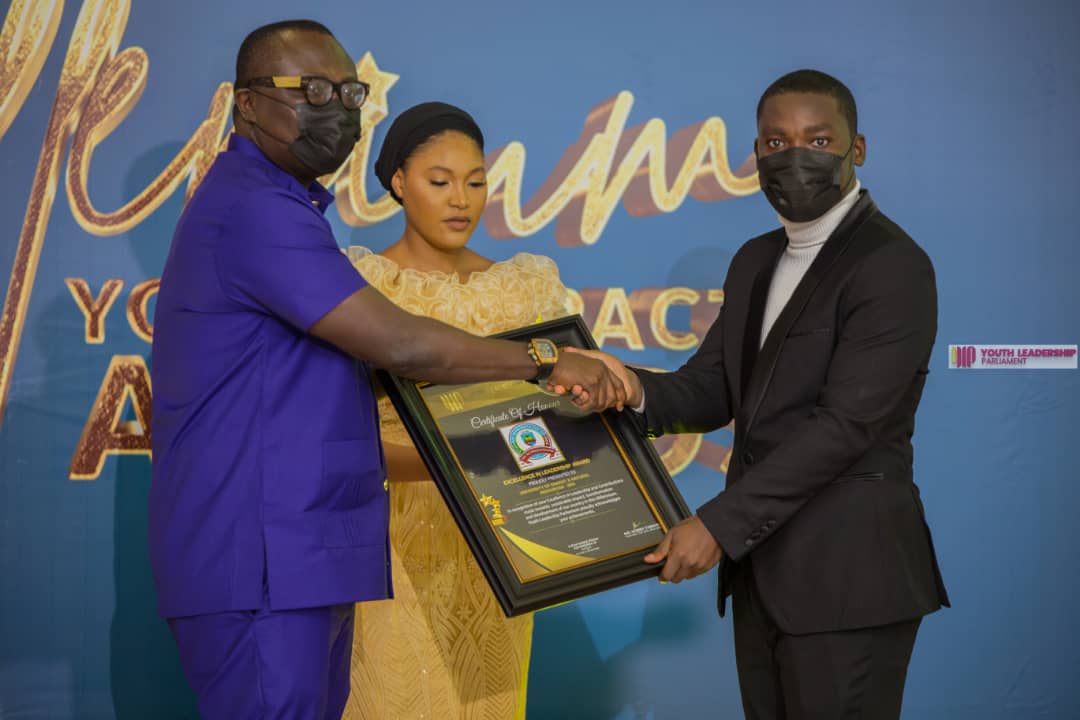 The University of Energy and Natural Resources Students Representative Council has today been awarded an Excellence in Leadership Award at this year's Millennium Youth Impact Awards on 25th September, 2021 at the Law Faculty Auditorium, University of Ghana.
CEO of the media conglomerate, EIB Network and CEO of Empire Entertainment; Bola Ray presented the award to the Sunyani based University.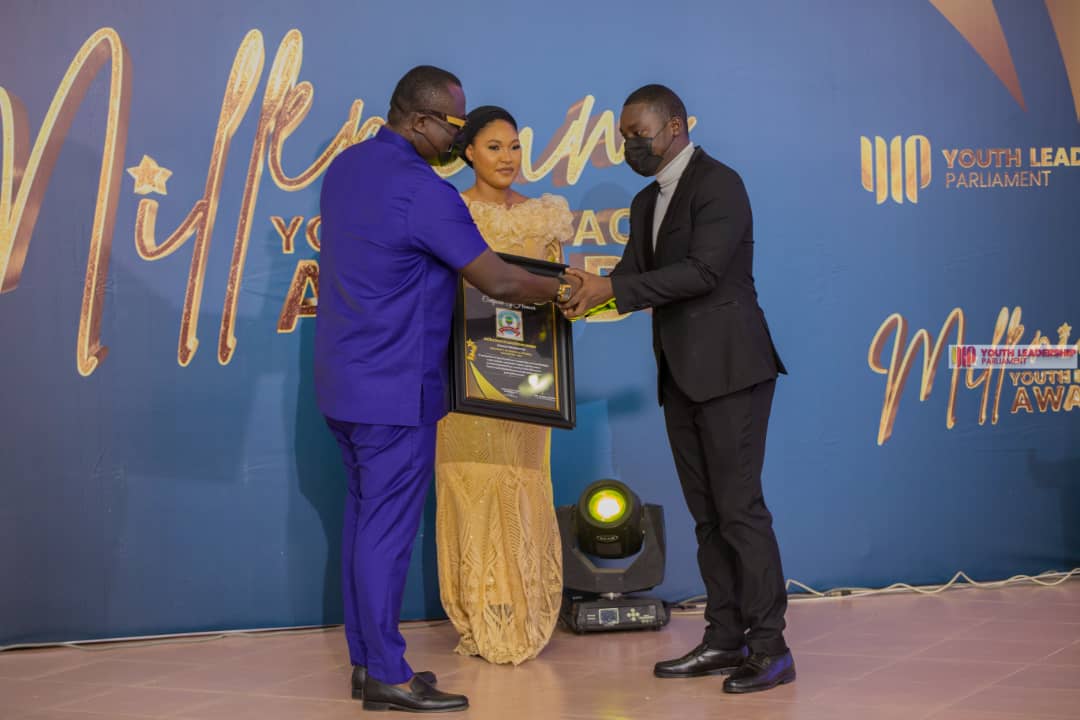 The honour is a recognition of the Wiafe Berko led SRC administration's outstanding performance in the area of student governance as against Councils of other Universities in the Nation.
The 2020/2021 administration of the UENR SRC is touted for its flagship initiatives that have expediently addressed the pressing needs of Students of the University.
Some of the luminaries present at this prestigious award ceremony were;
H.E Andrews Gregory and Wife (Australian High Commissioner to Ghana), Mr. Raphael Malara (Deputy Head, French Embassy to Ghana), Nana Yaw Osei Darkwa (Founder/Convener of Green Ghana Project), Palgrave Boakye-Danquah (CEO of Kandifo Institute),  National Youth Speaker (Rt. Hon. Richmond Wardie Darko), National NUGS President, Yiadom Boakye, National GRASAG President, Ms. Heartwill Selasie Tamakloe,  Representatives from National Youth Authority, Representatives from Ghana Gas Company and UHAS SRC.